vi finns här när du behöver oss
Vi vill att alla som beöker oss känner sig bekväma och trygga.
Vi vill ge er en kombination av förstaklassig tandvård och en känsla av harmoni och trygghet. Ni ska inte behöva känna oro eller att tandvård är läskigt. Vi vill förmedla en hemmakänsla där allt från lokal, personal och tandvård ger en lugn och harmonisk atmosfär. Förhoppningsvis motsvarar vi era önskemål och vi tar gladeligen emot hela er familj. Vi är aktiva medlemmar i såväl AACD som SACD, amerikanska och svenska branschorganisationerna för estetisk tandvård. Gemensamt för de båda organisationerna och Tessin Dental är strävan efter ett fullkomligt leende där inga detaljer utelämnas. Moderna tekniker och genuint intresse för estetisk tandvård borgar för en lyckad upplevelse och behandling. Vi kan idag mycket skonsamt ändra på tändernas form och färg för ett lyckad resultat. Idag ska ingen behöva skämmas för sitt leende och vi brukar kunna lösa det mesta för att du ska bli nöjd.
Natalie har tandläkarexamen från Karolinska Institutet 2003.  Natalie är specialinriktad på kron-och bro behandlingar, estetisk tandvård, implantat samt estetisk tandreglering. Medlem i AACD (American Academy of Cosmetic Dentistry) och i SACD (Swedish Academy of Cosmetic Dentistry). 
tandläkare
Natalie carlsten
Julietta är en engagerad och omhändertagande tandsköterska som tillsammans med Natalie tar fantastiskt väl hand om dig som patient. Julietta passar fantastiskt bra i teamet och vi är så glada att ha henne här hos oss.
tandsköterska
Julietta vidana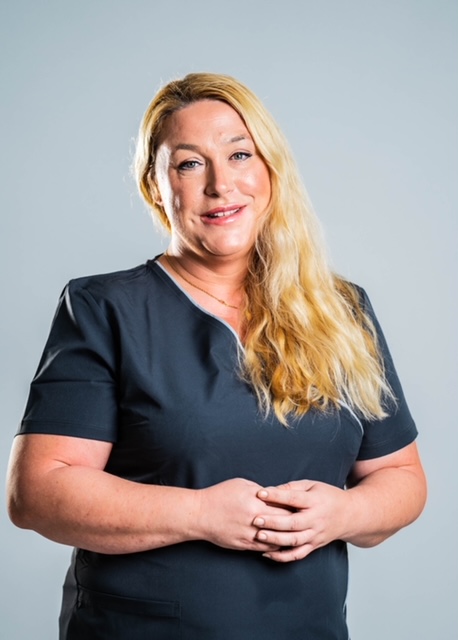 Sandra är en noggrann och erfaren tandhygienist som brinner för sitt yrke. Hon hjälper dig med allt gällande din munhygien, rengöring och hur du bäst tar hand din tänder.  Har du problem med tandlossning är Sandra rätt person att gå till! Vi är så glada att ha Sandra i vårt team.
tandhygienist
Sandra svärdström
Paulina är vår profylaxtandsköterska som hjälper till med tandstensborttagning samt instruktion och rådgivning för god tandhälsa. Paulina hjälper även till vid ditt besök hos tandläkare och ser till att ditt besök blir så trevligt som möjligt. Paulina är väldigt duktig och har även en polsk tandhygienistutbildning.